About Us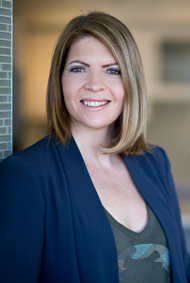 When I was in my late teens I started taking a big interest in the real estate industry scrolling through investment properties on mls.ca trying to understand how they worked and dreaming about buying my own one day. The interest turned into reaching out to a realtor who was passionate about investing and showed me the important factors when buying a rental property. At 23 I was able to purchase my first one bedroom rental apartment in Richmond BC, Canada for $86,000. 3 years later the one bedroom was worth $195,000...I sold it and have bought and sold 7 times since continuing to grow my real estate portfolio.
After graduating from UBC and helping my brother in the restaurant business, I decided I wanted to pursue real estate as a career so I got my license through the BC Real Estate Association. In 2006, I worked for a boutique Vancouver Westside brokerage to learn the ropes and then In 2010, I joined RE/MAX Crest Realty Westside. I've never looked back and continue to further my understanding of real estate cycles, the real estate industry, and how to buy and sell in all markets..
I have received various awards since joining RE/MAX and the ones I am most proud of are the Certificate of Membership in The Medallion Club which I have consistantly achieved from 2011-2017 representing the top 10% of realtors in the Vancouver Real Estate Board, the Platinum Club 2013, 2015-2017 which represents the top producers at REMAX Crest Realty which is the #1 office Worldwide and my REMAX Hall of Fame Award. I'm so happy I pursued a career as a Realtor. I love working with people sharing my years of experience to help them buy and sell homes. Investing through real estate to create a better financial future has always been my goal and I believe it can work for anyone who wants the same.
I have a bachelor's degree from UBC in Sociology and I continue to study real estate issues particularly though my membership with REIN a local real estate investing network group.
BUYING A HOME?
Your satisfaction is my top priority! I will take the time to listen to your needs and desires and help you find your dream home.
I will get your home sold for top dollar and in a timely manner. My online and offline marketing programs give me the edge needed to make this possible. In addition, unlike most other marketing plans out there we provide an in house staging consultation and use of a collection of staging items to make your property show home ready without any additional costs to you.